Markets
Is Verizon (NYSE:VZ) a Growth Stock?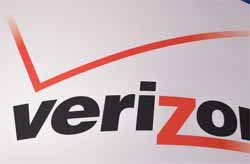 NEW YORK – Verizon's (NYSE:VZ) VZ +0.36% latest quarterly results, released last month, were largely welcomed by investors, delivering double-digit income and revenue growth for the fourth consecutive quarter.  But one question being asked by several analysts is whether Verizon is a growth stock; here is some more information.
The biggest highlight from Verizon's third quarter report was a 30 percent increase in operating income from $ 5.5 billion last year to $ 7.1 billion this year.  The company also boosted their operating margins to 23.5 percent during the third quarter; this signifies better cost management including lower cost of sales.  This led to a net income of $ 2.2 billion in the third quarter, raising the company's earnings per share to $ .77 – higher than consensus analysts.
With a gross revenue of $ 30.3 billion during the third quarter, the company enjoyed top-line growth of 4.4 percent, which also beat expectations.  Third Quarter EBITDA also grew by almost 17 percent to 37.3 percent and for the first nine months of 2013 the company had a cash flow of $ 28.4 billion up 14.7 percent from last year.
As of today, the company is the largest mobile phone operator in the United States and based on this year's performance this is no sign that the company's growth will slow in the immediate-term.  Subscriber growth has largely been driven by a shift towards less expensive smartphones as the company added nearly 927,000 postpaid customers in the third quarter.  The company has more than 101 million total subscribers of which 95.2 million are postpaid subscribers and that is a huge month-to-month cash machine that no other Telco in the U.S. can match at this point.  According to Greg Miller at Canaccord Genuity, subscriber growth is one reason that he has stuck with his buy recommendation with a target price of $ 55 per share – shares closed at $ 50.51.
Furthermore, Verizon's postpaid customers are loyal.  They average 2.7 connections per account; this has been facilitated by the company's Share Everything Plan which now accounts for roughly 42 percent of all postpaid customers.  Share Everything has also driven smartphone subscribers to Verizon, almost 67 percent of postpaid customers use smartphones.
The company has also built up their network to support the bandwidth demands that correspond with smartphone use and Verizon's 4G LTE network now covers 99 percent of the company's existing 3G network; which in turn covers 97 percent of the U.S. population – nearly 303 million people.
So is Verizon a growth company?  It would appear so and investors should consider adding this company to their portfolio.