Markets
Google's Chromecast Has Competition As NetGear Launches NeoMediacast
NetGear (NASDAQ:NTGR) NTGR +1.98% announced an Android 4.2 powered TV dongle called NeoMediacast at the Consumer Electronic Show (CES). The NeoMediacast or NTV300D will effectively replace cable tv boxes as mostly pay TV operators will lease or resell it to their customers. This USB pen-drive sized TV stick will be directly plugged into the TV's HDMI port, similar to Google's (NASDAQ:GOOG) GOOG +1.03% Chromecast.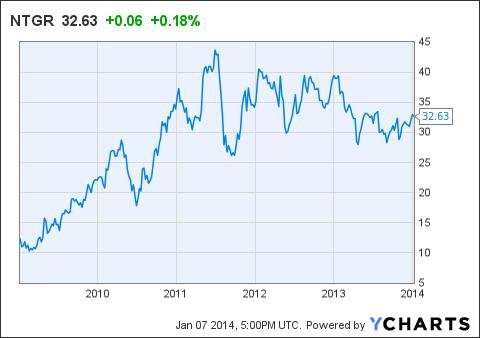 While the NeoMediaCast resembles similar features to the Chromecast dongle, the key difference will be the operating system; it will be run on Android instead of Chrome OS. Being Android run, it is more likely that cable TV operators will develope custom built apps for it for their customers. Also, the dongle comes with WiFi 802.11ac connectivity, has MicroSD support for expandable memory options, Bluetooth support, and old school IR blaster. The IR support is interesting, as consumers can use existing infrared legacy devices such as a TV remote to intereact with the dongle. NetGear also mentioned having the Miracast  capability built-in to the NeoMediacast or remote wireless videos.
Historically, NetGear (NASDAQ:NTGR) NTGR +1.98% has spent most of its research and development budget on a high growth segment of wired and wireless devices to provide network connectivity. It is relatively a small company with only US$ 1.26 billion market capitalization that has specific target products in niche segments.
Only five years ago, NetGear's stock was trading at US$ 9.34 per share on February 20, 2009, as of today it is trading at US$ 32.63 per share, representing a gain of 249.35 % in five years.
NetGear's operating revenue growth has fallen off the cliff since January 2012. However, the company has maintained a 11.8 % growth in operating revenue so far. The interesting thing about NetGear is that as a highly innovative small cap company, its share is trading at a level suitable for growth investors to get in.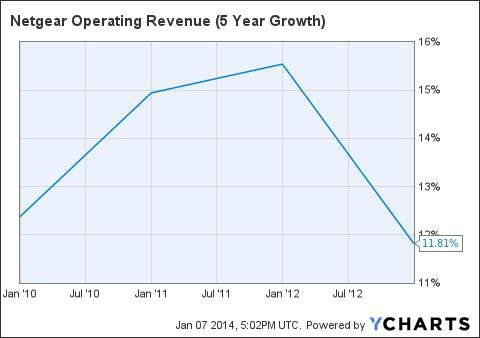 The low cost dongles are a cheap alternative to Roku, PlayStatoin, and Xbox for people who just want to watch YouTube or NetFlix on a big screen. As the outlook for US economy is looking better in 2014, the technology sector overall will likely see considerable growth over the next two quarters, and devices like Chromecast has done very well during 2013. If NetGear can keep the price of NeoMediacast competitive, it will surely grab a portion of the market share from Google's Chromecast in 2014.