Technology
Google Glass explorer program – a contest that dangled the Gizmo freaks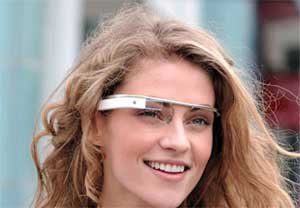 In the year 2012, even before the world had an idea about the Google glass the world of technology was shaken by rumors that the top-notch search engine was in the process of developing reality goggles. With passing time, the company faked the rumors and gave a clear picture about the wearable glasses popularly termed as Google Glass. The scenario is such that the very first versions of this awaited gizmo are in the hands of the developers. Interestingly, Google had come up with a lottery where the 'lucky' winners grabbed the opportunity to be a part of Google Glass.
The lottery was run over the popular social networking website Twitter where numerous gizmo freaks tweeted what they would do if they get an opportunity to grab the device. The contest offered the lucky winner a chance to purchase the early version of device for $1500 few months before its actual release. The much-awaited sales are to be released later this year or early next year for the public. The company announced the winners towards the end of March and had started taking orders recently.
Google Glass Explorer program – what created the buzz?
In February this year, Google announced the Explorer Program and asked people a simple question as to what they would do if they get an opportunity to grab the Google glass. The company was looking out for bold and creative replies over Twitter and Google+ so that they can find their best explorers. Google also posted detailed information, which the winners must follow in case they wish to order the product. Although, the company decided to offer this only to 8,000 lucky ones , they concern was whether or not that many people would be ready to shell out $1500 on this device. Whatever be the case, this lottery gave a roller coaster to the Gizmo lovers.