Technology
Google acquires SkyBox Imaging for $500 million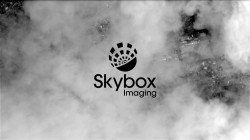 Google has announced it will acquire satellite startup SkyBox Imaging for $500 million after a few months of rumors hinting at the deal. The deal will be all cash, and Google wants to integrate the startup into the Google Maps group and also work on making the satellites transmit data to areas that have never had Internet access.
SkyBox Imaging offers high-resolution images of the World for businesses and has worked on making the front and back end of its satellites first party. The satellites are built by SkyBox Imaging, the software running the satellites is also built by it, and the data centers to back up all the information is also built in-house.
Google has always been a fan of making the back-end itself. When Google first started, Larry Page and his crew engineered a way to create smaller data racks in order to get the most efficiency out of a server room.
The SkyBox Imaging team will mostly stay on at Google unless they don't like where they are going. The teams will be split between Maps and Project Loon. We are not sure if Project Loon is the whole idea of having Internet access in poor countries and war zones, or if it is only about the balloons carrying Internet.
Whatever the case, Google seems to be taken by the new satellite startups availability and wants to invest billions into making satellites work in poorer areas of the world. Analysts project this is the first of many payments Google will be making to keep the satellite project going, potentially going above $20 billion.
SkyBox Imaging has said it has built some of the smallest satellites in the sky and it still can fit in them a lot of technology and power. The size of the startup's satellites might be another good reason to invest considering the smaller unit reduces the overall price of creating more.