Investment
Fixed Mortgage Interest Rates Rise for Several Weeks in a Row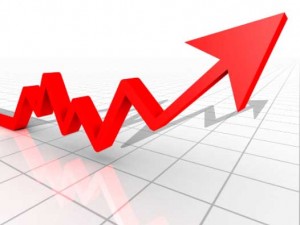 Fixed mortgage interest rates went up for the sixth consecutive week last week. According to government-sponsored mortgage purchaser Freddie Mac, the weekly average interest rate for a 30-year home loan rose to 3.98% from 3.91% in the previous week.
The weekly average mortgage rate was the highest since April 2012. It was very close to 4%, which was last reached in March 2012. However, despite the slightly upward trend in the past several weeks, prevailing home loan rates could still be considered low by historical standards.
Last week, the yield on the 10-year Treasury note increased to as high as 2.29%. That is high compared to a low point of just 1.63% in May. Mortgage interest rates usually follow its movement.
Concerns on Fed policy
According to analysts, mortgage rates were possibly pushed up by speculations that the US Federal Reserve would soon regulate its bond purchases. It can be recalled that the central bank's effort to buyback $85 billion worth of bonds monthly have helped lower long-term interest rates last year.
Concerns that the watchdog would slow down in making such purchases are becoming serious concerns for investors. Thus, the value of bonds coming with lower yields has been decreasing. Federal Reserve policymakers are set to sit down for a two-day meeting this week to discuss possible issues that may arise from cutting back on bond purchases.
Interest rate for a 15-year fixed-rate mortgage also rose last week to 3.10% from 3.03% in the previous week. Historically, that figure was also the highest since April 2012.
Logically, sustaining a recovery of the housing industry relies on cheap mortgage interest rates. The housing sector started to take the road to rebound last year, when home loans became cheaper to homebuyers. Lower mortgage interest rates encourage more home purchases and home loan refinancing.
Fees on mortgages
Freddie Mac has its own system of computing average mortgage rates. Every week, it conducts a nationwide poll of mortgage loan providers. However, its calculated average does not include additional fees (referred to as 'points') that borrowers must shoulder to obtain the lowest interest rates. A point is equivalent to 1% of loan amount.
Last week, average fee for 30-year fixed rate mortgages was unchanged from the previous week at 0.7 point. For a 15-year home loan it also remained steady at 0.7 point.
Meanwhile, average interest rate for 1-year adjustable-rate mortgage was at 2.58% last week, while average for a 5-year adjustable-rate home loan was at 2.79%. Average fees for such mortgages were at 0.4 point and 0.6 point, respectively.