Markets
eBay invests US$ 133.77 million into Indian Online Marketplace Snapdeal
As the middle class is growing in India, so is its online consumer base. Global investors are eying on getting a piece of this emerging pie, and eBay (NASDAQ: EBAY) EBAY +0.19%, the global leader in online (C2C) e-commerce, announced today that it has made an investment worth US$ 133.77 million in the Indian online marketplace Snapdeal.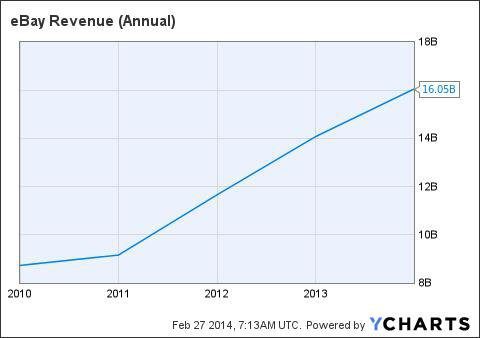 eBay Senior Vice President and APAC Managing Director Jay Lee  mentioned in a statement earlier that "accelerating growth in India and other emerging markets continues to be a core strategy for driving eBay's global e-commerce leadership. eBay is excited about the prospects ahead for both Snapdeal and the eBay India business."
Headquartered in New Delhi, India, Snapdeal was started by Kunal Bahl, a Wharton graduate, and Rohit Bansal, an alumnus of IIT Delhi in February 2010. "We continue to invest in Snapdeal due to its complementary business model, good management team, and strong brand," said Jay Lee. It is worth noting that last year, eBay beat Amazon (NASDAQ:AMZN) AMZN +0.60% to lead US$ 50 million worth of funding into Snapdeal. Beside eBay's funding of Snapdeal, its competitors such as Flipkart and Myntra also recently raised US$ 160 million and US$ 50 million, respectively.
Last March, ebay tweeted that Russian consumers bought US$ 400 million worth of goods from eBay, representing a year over year growth of 54%, and Indian online shopping growth shows a similar figure. Consequently, eBay management is planning to generate 12% of its worldwide revenue from emerging BRIC economies by 2015.
eBay's global expansion strategy came to light amid a maturing, and perhaps over saturated, domestic online consumer market in the United States. Securing new customers in developing economies will help eBay to continue its growth strategy in the long run. As of last year, the global e-commerce market is worth around US$ 300 billion.
By the end of 2013, eBay (NASDAQ:EBAY) EBAY +0.19% had an annual revenue amount of around US$ 16 billion, giving the company around 5% market share in the US$ 300 billion global e-commerce industry. However, eBay's business model is based on consumer to consumer (C2C) sales, where the major market share in this industry is captured by business to consumer (B2C) models. Emerging services from developing countries, including Chinese Alibaba, Indian Snapdeal, and others, are increasingly securing large numbers of new accounts since e-commerce is just starting to penetrate in those economies in recent years.