Economy
Did a Tsunami hit the East Coast?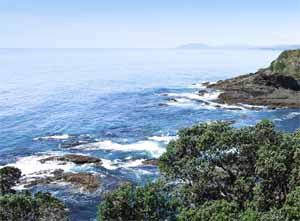 Strange weather patterns have developed all around the globe, and with this ever changing climate it is often to predict what weather will happen when. Some experts now believe a small tsunami may have hit the East Coast in June.
According to scientists, more than 30 tide gauges along the East Coast, Puerto Rico and Bermuda observed the occurrence of a tsunami. This theory is based on reports released by the National Oceanic and Atmospheric Administration. Newport, R.I., reported the highest peak amplitude, which was slightly below a foot above sea level. Similar peaks were found on gauges at Atlantic City, N.J., and Kiptopeke, VA.
Witnesses to the event claim that around 3:30 p.m. on that day that rocks which are usually three to four feet underwater were eventually exposed. A wave, believed to have been about six feet in height, carried divers over the breakwater and swept people from rocks that are usually five or six feet above sea level.
A steward at Wickford Yacht Club in North Kingstown, R.I., reported seeing a strong current of about eight miles per hour, compared to the regular one to two miles per hour. He said the current then reversed at the same speed, and at which time a nearby gauge reported the sea level saw a change of 1.3 feet.
A strong storm moved through the area, but offshore that day. Whether or not the storm was the cause of the tsunami has not yet been determined. Tsunamis are extremely rare occurrences. Reports indicate this particular tsunami was small in scale and fortunately only two people reported they required medical treatment and only minor damage has been reported.
Those injured were swept off rocks and into the water and the damages include some damage to property at Wickford Yacht Club, including some minor damage to two boats. It was also reported a boat was pulled out into the ocean and had to be retrieved after having been torn from its ties.
What is a Tsunami?
When most people hear the word tsunami they think of complete and total devastation as only the larger and more destructive tsunamis make the news. Basically, a tsunami is a long and high sea wave that is caused by an earthquake, volcanic eruption, a storm, or some other disturbance.
Are Tsunamis Predictable?
It is impossible to predict when a tsunami will happen, but advances are occurring in the tsunami prediction studies.