US
Despicable Me 2 : Opens in US Theaters; Set to Earn $120 Million in 5 Days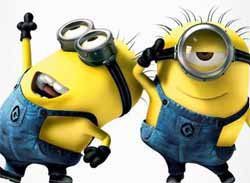 With a Wednesday (July 3) play date in the US, 'Despicable Me 2' starts offering animated delight to moviegoers who are set to enjoy the brief holiday in time for Fourth of July. The movie is expected to earn box office gross of up to $120 million in five days (from Wednesday to Sunday).
According to analysts, the movie is set to open strongly before its gross drops on the Fourth, which is just normal. But because Thursday is a holiday, more moviegoers are expected to still go to movie houses. Thus, on its opening day, 'Despicable Me 2' is set to earn about $30 million in ticket sales. It could drop to just about 30% on its second day. In comparison, Disney Pixar's 'Monsters University' had a 45% decline in ticket sales on its second day at the box office.
Expectations are high that 'Despicable Me 2' would lord over the box office this holiday until weekend. Logically, it is set to quash Disney's live-action flick 'The Lone Ranger,' which also opens on the same date. By now, there is certainty that the producers would account for profits as the animated sequel only incurred a total of $76 million in production costs.
'The Lone Ranger'
Disney is keeping its fingers crossed that its holiday offering movie would do well. It has all the reasons to do so. First, the movie reportedly spent $225 million during its production. Second, the producer has already been fighting negative publicity about it. In comparison, 'The Lone Ranger,' which stars Johnny Depp, is expected to generate about $60 million to $70 million in the first five days beginning Wednesday.
'Despicable Me 2' is set to be played on 3,956 movie houses across the country. 'The Lone Ranger' would be played in more than 3,900 theaters. The third force in this race, stand-up concert film from Lionsgate-Summit, 'Kevin Hart: Let Me Explain' would be shown on 876 locations.
Repeating box office history
Two weeks ago, another animated sequel beat a science-action film. It was not surprising that 'Monsters University' tramped 'World War Z,' although the latter still did well in the box office, contrary to expectations, making it one of actor Brad Pitt's biggest flicks.
Universal Pictures and Illumination Entertainment are hopeful that the sequel would double the $543 million overall gross in 2010 of the original 'Despicable Me.' 'Despicable Me 2' has already raked over $50 million when it opened last weekend in seven international territories, including the UK, Australia, Taiwan, Sweden, Belgium, and the Netherlands.