Technology
Delay in Smartphone Launch; HTC at Its Lowest Revenue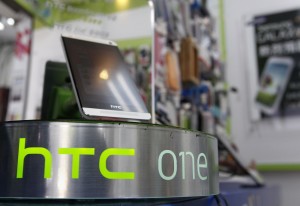 The biggest smartphone maker of Taiwan, HTC Corp. is reported to have posted its latest quarterly profit which is considered as the lowest in record after there was delay in the making of their latest flagship phone which was scheduled to hit the market, thus resulting in low revenue for the company in comparison to its target.
Reports have revealed that the first quarter revenue data of the company has dropped down by 98 percent, that makes for NT $ 85 million or $2.8 million. This plunge has been observed to be the sixth consecutive decline as per the data that are released by the Taoyuan, an organization that is based at Taiwan. The average of this report was forecasted by 19 analysts with the data compiled by Bloomberg with profit speculation of NT$600 million.
In the month of February, HTC had lost its early rise for one of its HTC model with relation to shortage in the camera components that forced its delay of shipment, especially to its key markets in a month. The prospects and scope for rebound in this quarter can be limited for HTC as the new device of this organization will become largely available in the market with less than a month's time in hand before the other rival companies such as Samsung Electronics Co.'s Galaxy S4 goes for the US market from the 26th April.
Dennis Chan who is the analyst of the Yuanta Securities Co. based at Taipei says that the data of HTC shows that the production has really gone for a shortfall which is quite bad. He adds that he has a feeling that there will not be much difference or improvement in the second quarter, with this issues speculated to be continuing for long. As per his opinion, the timing to launch smartphone in the market plays a crucial part in capturing the market rightly. Delay in the time can prove to be quite a loss for the company.
The revenue of HTC in the first quarter dropped 37 percent in comparison to its previous year data that counted for NT$42.8 billion, as surveyed and reported by Bloomberg. SA per the speculation of 19 analysts of Bloomberg, the revenue will be less than NT$54.7 billion on an average ratio.
With operational margin at 0.1 percent in accordance to the data compilation of Bloomberg, it is stated that HTC will be missing almost 0.5 to 1 percent in this situation. The profit range for the operation or income from the primary business of manufacture and sell of mobile handsets got a drop by 99 percent, counting for NT$43 million.
Peter Chou, the chief executive of the company of HTC is however banking on the assurance that HTC One will start to regain its fortunes soon, going for the peak within a time period of two years.