Business
Cyprus to sell gold reserves to raise bailout funds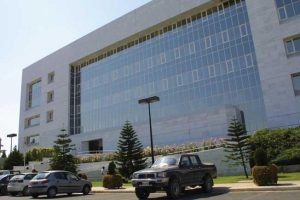 Cyprus has decided that it will sell excess gold reserves worth 400 million Euro. A draft of the document – known as the debt sustainability analysis – detailing the process of the bailout reads, "The Cypriot authorities have committed to sell the excess amount of gold reserves owned by the Republic." The amount brought in will contribute to the international bailout package which has been agreed upon to save the island nation's fragile and over-sized banking system. This move has raised anxiety in the minds of investors, as it might set a precedent for other countries in the Eurozone who are going through a similar crisis. The plan is still to be approved by the German Paliament, the Bundestag.
This is the first instance of a Eurozone country having to go for such a sale of its gold reserves. Outside of Europe, though, this has happened before. In 1997-98, during the financial crisis in Asia, South Korea had had to request its citizens to donate their jewellery to the central bank of the country.
Jonathan Spall, who is the director of precious metals at Barclays Capital said this is a significant event and could give events a definitive turn. "Central bank stocks of gold which had looked to be ringfenced in the bailout process could now seemingly come in to play."
The draft document also explains how losses imposed on junior debt-holders and uninsured depositors with more than 100,000 Euro in Cyprus's two largest banks – Central Bank of Cyprus and Cyprus Popular Bank –  are calculated to raise 10.6 billion Euro rather than the 5.8 billion Euro which had been thought of at the beginning.
The price of gold has been weak since the beginning of this year, and suffered even more because of the Cyprus news. It dropped 1.65 percent to $1,559 a troy ounce.
Among the Eurozone nations, Cyprus is the first one which had had to sell its gold reserves. To raise the desired amount, the country will have to sell 10 tonnes of the precious metal. Its Central Bank currently holds 13.9 tonnes of the same.
Members of the Eurozone in the south hold large parts of their foreign reserves in gold. The Italian Central Bank hold some 2.451 tonnes of gold, which is a little over 70 percent of all of its foreign reserves. Portugal has 90 percent of its foreign reserves in the form of gold, amounting to 383 tonnes of the metal.
Market analysts who keep track of precious metal have said that the step Cyprus has taken "has been a psychological blow to the market," causing a lot of disturbance in it. It may be reassuring that an official from Cyprus in talking about the sale of gold said this is most likely a "one-off" move. Analysts also say that there is not much chance of larger countries wanting to trade their gold to reduce the burden of debt.