Investment
Current Mortgage rates of Bank of America, Wells Fargo and PNC Banks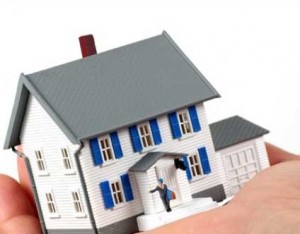 Well Fargo, the fourth most trusted banks in U.S.A has done exceptionally well since the past few decades. Interestingly, in the past decade the bank's assets have grown about 4 times from $388 billion to more than $1.4 trillion. Looking at the mortgage rate round up Well Fargo is presently offering 30-year mortgage rate of 4.000% with an APR of 4.168%. The offered rates are comparatively lower than that offered in the last week.  Being the U.S's giant lender Well Fargo is presently offering 15-year fixed loans at 3.125% as well as the 5-year ARM's at 2.5%.
Comparing Bank of America, the mortgage rates are quite similar to those offered by Well Fargo. This week, Bank of America is offering 30-year fixed mortgage rate of 4.000% and 5-year ARM rate of 2.750%. The 7/1 adjustable rate mortgages have been noted at 3.250% capitulating the APR of 3.195%. These mortgage rates are applicable over a loan amount of about 2lakhs. Larger loan amount are offered with comparatively more interest keeping the other aspects same. BOA has quoted the 15-year refinance loan interest at 3.500% capitulating the APR of 3.754%.
Taking a look at the rates offered by PNC, the standard 30-year loans are again offered at 4.000% yielding an APR of 4.183%. The shorter term 15 year FRM's at the bank was noted to be 3.000% getting an APR of 3.292%. The bank advertised 30-year refinance FRM at 4.125% capitulating the APR of 4.406%. The short term 15 year refinance rates are advertised at 3.125% yielding an APR of 3.432%
If we compare the above three biggies, long-term 30-year mortgage rates are similar and are offered at 4.000%. Looking at the other side of the coin, the banks are offering the shorter-term 15 year fixed loans at comparatively similar rates.
The rates quoted above are basically the average advertised by a particular lending company. No guarantee of taken from the lender' aspect whether the borrower will qualify for the mortgage rates mentioned in the article. The lenders dole out interest depending upon various facets, some of which may be unique to the borrower.