Investment
Condos Becoming No-Lending Zones for FHA, Realtors Push Condo Boards to Reconsider FHA Loans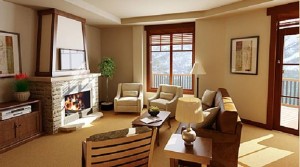 FHA loans have long been popular among first-time buyers, seniors who want to access  equity, and those with low down payments. Many would-be borrowers are now discovering a big problem: they cannot use FHA financing to buy a condominium.
While the buyers and unit owners are not having difficulty meeting credit and income qualifications, they are finding that the entire condominium development itself is ineligible for an FHA loan.
Policy changes both at the federal level and decisions by condo boards of directors mean that thousands of communities across the country have become no-lending zones for the FHA in just a few years.
The FHA has banned "spot loans" and will now only insure mortgages on units in condo projects that have passed a certification process to examine budget, reserves, insurance, the percentage of renters, and delinquencies on condo fee payments. This procedure is designed to weed out poorly managed and financially troubled developments while reducing taxpayer exposure to loss, according to the FHA.
Condo boards, however, say that the evaluation is too strict and the certification costs them money they do not want to spend.
Since the FHA tightened its rules and began requiring certification, the number of condo developments approved for FHA loans has fallen by over half, hitting just 10,000 in mid-May, compared to an estimated 144,000 condo projects across the country.
Many buyers and unit owners have found themselves frozen out financially. Owners find the number of potential buyers for their property is reduced, as well as the market value of their property, while many buyers cannot qualify for any other type of loan.
Given this trend, Realtors are now pushing condo boards to rethink their attitude on FHA loans and the certification process. Realtors, agents, and brokers throughout California spoke their concerns and unveiled a campaign during the spring legislative conference of the National Association of Realtors this month.
In an interview with the Washington Post, Mike DeLeon, President of the Orange County Association of Realtors, said the focus of this campaign is "to show reluctant condo directors 'the positive benefits' of certifying with FHA" while stressing it will keep condo values at their highest "by widening the pool of potential purchasers; helping unit owners tap their equity at retirement; and the relatively low risk of default presented by today's FHA buyers."