US
Computer Usage Increases Symptoms of Dry Eye Disease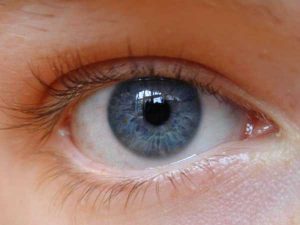 A Japanese study has recently confirmed that regular use of a computer affects the eye similarly to certain dry eye diseases. It also showed that those with a dry eye disease are further at risk for symptoms by using a computer.
The study adds to growing research on dry eyes. It is already known that dry eye symptoms are caused by poor tear quality, poor tear production, and/or eyelid problems. This study helps doctors further understand how the  specific act of viewing a computer screen affects the eyes, and how to better reduce its impact.
While it is already well known that use of a computer screen could cause dry eyes, there wasn't much information explaining how it does it. In this study, researchers were able to show that the act of viewing a computer screen directly affected the tear quality of the viewer.
The eye is protected by a mucus, water, and oil levels. When any of these levels are not functioning correctly, dry eye will occur. In this study, researchers were able to determine that Japanese office workers had reduced levels of MUC5AC, a mucin that occurs in the mucus level of the eye, when using a computer for an extended amount of time.
Yuichi Uchino, MD, PhD, of Keio University School of Medicine in Tokyo, Japan explained: "Our data means that secreted mucin (MUC5AC), which is a lubricant in human tears, is decreased in people using computers."
This study was also the first to directly link computer use with a dry eye disease. One disease previously studied was Sjögren's Syndrome, an inflammatory condition affecting tear glands. Patients with this condition also have low levels of MUC5AC.
While the study does indicate a decrease in the same substance in both computer users and patients with certain dye eye diseases, it does not take into consideration all of the possible mucins in the mucus level of the eye.
Sufferers of chronic dry eye can treat their symptoms in a variety of manners. These include:  artificial tears, tear duct surgery, nutritional supplements, and lifestyle changes. Computer users can reduce dry eye by blinking often.