Politics
Colorado terrorism case relies on warrantless wiretaps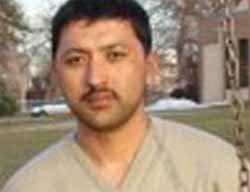 In what has the potential to change the current rules of evidence and how investigations are conducted, a federal prosecutor acknowledged in a Denver court that their case against a terrorism defendant relies in part on information gathered from warrantless wiretaps.
The Denver Post reports that this revelation has caused the judge overseeing the case to predict the issue will eventually be decided by the U.S. Supreme Court.
Last month, prosecutors filed a case against Jamshid Muhtorov, a man living in the city of Aurora, accusing him of providing support to a designated terror group based in his native Uzbekistan. As part of the filing, prosecutors stated they intended to introduce information gained from warrantless wiretaps.
A previous story by Reuters revealed how the National Security Agency had been known to give information they obtained as part of its sweep to collect information on nearly every American's phone data, to local law enforcement agencies to open their own investigations and directed them on techniques to conceal how the investigations began.
The admission by prosecutors to use the information is the first time government officials have admitted to a defendant their information came about as a result of means outside of the normal investigative channels. The evidence was gathered under the auspices of a 2008 amendment to the Foreign Intelligence Surveillance Act (FISA) that allows it to sweep up large numbers of phone calls and emails without a warrant as long as the surveillance claims to be directed at a person living overseas.
Former NSA contractor Edward Snowden revealed the depths to which the NSA gathers information on average American citizens earlier this year. At the time, the NSA claimed that any information on individual Americans was inadvertent.
However, it is now being used in a terrorism case, which has caused critics to say Snowden was right in his concerns against the NSA's overreach.
The Supreme Court has never ruled on the legality of using information gathered by these types of warrantless searches, in part bemuse the government has been reluctant to admit it used these methods to obtain their evidence.
However, with the new admission, attorneys for Muhtorov said they intend to challenge the issue in an attempt to get the high court to finally take up the issue.
Senior U.S. District Court Judge John Kane, who is overseeing the case against Muhtorov and his co-defendant Bakhtiyor Jumaev said while he will issue a ruling specific to this case, he has no intentions of issuing any type of broad ruling.
"I have no intention of issuing some kind of panoramic view of all these issues," Kane said. "That's for a court of ultimate conjecture."