Politics
Colorado enacts new Obamacare tax on private healthcare plans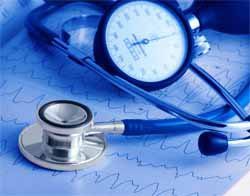 An announcement by the Colorado Obamacare exchange board to tax all insurance carriers in the state, including those who are not part of the state exchange, is drawing protests from Republicans who say it shows that Obamacare is not financially viable.
Colorado is one of the states that opted to set up its own healthcare exchange under the Affordable Care Act, or Obamacare. On Monday, the exchange voted to charge all of the state's insurance carriers $1.25 per month for each policy sold in the state in an attempt to generate $13 million in income to help subsidize the exchange for 2015.
Connect Colorado, the state's exchange, operated with money from the federal government during its first year of operation. The federal funding was a carrot to entice states to set up their own exchanges rather than let the federal government do it. However, the majority of states chose to opt out of the exchange, recognizing that the federal funding was only temporary.
On Jan. 1, Connect Colorado will need to be self-sustaining, and exchange director Patty Fontneau presented the members of the board with a $65.2 million budget.
Colorado is unique in that it has a provision in its state constitution known as the Taxpayer Bill of Rights, or TABOR, that prevents the state from raising taxes without going to the voters and asking for permission. However, Fontneau said it is not a tax, but a "fee," and is therefore legal.
The tax could end up having an impact on the 2014 election and help Republicans gain control of the Senate. Democratic Sen. Mark Udall is in a tight reelection race with Cory Gardner, who is a current congressman in the state.
Gardner has been hitting Udall hard on the Obamacare issue, since Udall has been a major supporter of the president's law. Following the new tax, Gardner called out his opponent for supporting the law.
"Taxes were raised by $13 million today on all Coloradans who purchase health insurance, but don't expect to hear anything from Senator Udall," Gardner said in a statement. "Despite the fact that Obamacare would not be the law of the land without his vote, he continually refuses to speak up for Coloradans as their health insurance plans are canceled, their taxes are raised, and their premiums rise even higher."
"Senator Udall lied to Coloradans. When he didn't like the consequences of the law last year, his staff harassed state employees in an attempt to hide the real number of canceled plans. Colorado is fed up with a Senator who continually distorts his record and refuses to take responsibility for the damage he has caused."
Sen. Udall calls the exchange "pure Colorado common sense" in a statement on his website.