Companies
Clicks Are Up, But Google's Ad Revenue Is Down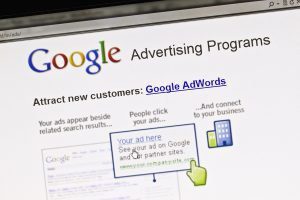 Google (NASDAQ: GOOG) is well known for dabbling in everything from developing the first self-driving car to experimenting with balloon-powered WiFi. Yet the company is still struggling to make one of its most basic – and fundamental – products profitable: AdWords.
The search engine giant revealed its earnings on Thursday, which fell short of Wall Street's expectations.
Strangely enough, more people are clicking on ads. In fact, clicks on Google ads are up 14% in the last quarter. If clicks are up, why is revenue down? Advertisers aren't willing to spend a lot of money on online advertisements. In the last quarter, the amount advertisers paid for clicks dropped 3%. And this has been a continuing trend for the last few years.
Google's continued struggle with AdWords is fueled by a growing number of competitors, mainly Facebook (NASDAQ: FB) and Twitter (NYSE: TWTR). And competitors are fighting to get their ads in front of millions of eyeballs on every possible device from laptops to desktops, phones and even smart watches.
AdWords may not be as profitable as it once was, but Google is earning the bulk of its money from YouTube and its own search engine. In fact, these two websites make up 69% of Google's income.
Google's sales are up 15% to $18.1 billion. Quarterly profit for the company also rose 41% year-over-year to $4.76 billion. Altogether, that's $6.91 per share.
Both figures were below Wall Street's expectations, which caused the stock to dip briefly after the bell. A short time later, it rose 2%.
It's not just AdWord's performance that hurt Google. The company's CFO Patrick Pichette also said that the strong U.S. dollar was partly to blame. Weaker currencies in Japan and Europe made it more difficult for customers to buy from Google Play, which streams music and movies in 102 countries.