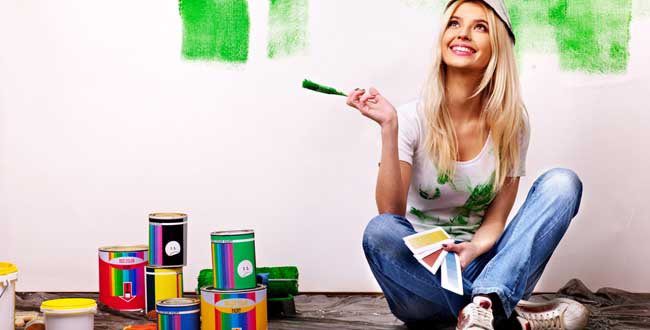 Adding value to your home doesn't have to be expensive, but realty experts say it does involve some focused work in certain areas. There are five easy things people can do to increase both the value and quality of life of your home.
Clearing clutter and removing a lot of unused personal items can instantly make a home feel fresher and improve its value. Most property experts agree that a disheveled space makes potential buyers think the home isn't well maintained. Personal clutter takes away space and makes the home look smaller.
Similarly, taking extra spaces and turning them into a more functional area will also increase a property's value, according to experts. For instance, a media room can become a family room. An office can become a bedroom. These things immediately make a home more marketable if the owner intends to sell it.
Experts agree that upgrading kitchen appliances is a must, but advise not to upgrade to designer chef brands. Most people want a clean, functional, updated kitchen but generally do not care about designer brand appliances. Many people aren't gourmet chefs and rarely use the special features of such things, experts said. Additionally, people should replace other items in the kitchen, like countertops, and make sure cabinetry looks good. Cabinets often don't have to be replaced, but can be updates with new hardware and wood stain.
New carpet and flooring is another must to increase both value and marketability of a home. Most real estate agents state that worn out floors indicate to buyers the home isn't cared for and make it look older than it actually is, so replacing floors should be a high priority. Many types of floors can be found at discounted shops that sell factory seconds. The factor seconds, many times, cannot be distinguished from first-run quality floors so that option is worth a look.
Plumbing is an area many people overlook, but shouldn't. Not only should plumbing work effectively, but should also look updated. Updating isn't expensive and can be done by simply replacing the faucet set. With a little research and some advice from a professional handyman, faucet sets for both kitchens and bathrooms can be purchased at the local home improvement store and replaced for under $200.