Investment
CFPB Orders GE Capital to Repay $225 to Customers in Record Credit Card Settlement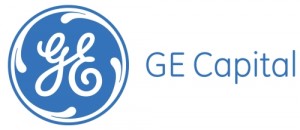 Investigations by the CFPB and the Department of Justice have determined that almost 750,000 consumers were harmed by discriminatory and illegal credit card practices. The CFPB has ordered GE Capital Retail Bank, a subsidiary of GE Capital Corporation now known as Synchrony Bank since a name change on June 2, to pay $225 million to give relief to consumers harmed by these practices.
GE Capital will refund $56 million to about 638,000 customers who were harmed by deceptive marketing. The bank must also pay an additional $169 million to around 108,000 borrowers who were excluded from debt relief offers due to their national origin.
This agreement represents the largest credit card discrimination settlement with the government, although it has yet to be approved by a federal court.
According to the government, the bank sold debt cancellation insurance to consumers to add to their credit card accounts, saying they would not pay for the additional protection if their balance was paid at the end of each cycle. The truth was consumers could only avoid the fee if they did not use the card or paid off the balance before the bank issued its monthly billing statement.
CFPB has also alleged GE Capital sold this insurance program to disabled and retired people, who are actually prevented from using the program due to their disabled or retired status. The bank is also accused of convincing customers to buy the protection without clearly informing them they were making a purchase, while others were falsely told the product was sold as a "limited one-time offer."
GE Capital is accused of denying access to credit card debt repayment programs to qualified customers simply because they preferred communication in Spanish or had a Puerto Rico mailing address. GE Capital self-reported its policy of denying Spanish-speaking customers and those with Puerto Rico mailing addresses access to the program, a violation of the Equal Credit Opportunity Act, which bans using a consumer's national origin for discrimination.
"Hispanic borrowers experienced higher debt levels and longer periods of debt; some of these Hispanic borrowers may have suffered additional consequential economic damages, including increased risk of credit problems, default, and repossession; having their account closed or 'charged-off' and sold to a third party; and other damages, including emotional distress," the Justice Department said in a statement.