Business
CFPB Issues Report Criticizing Private Student Loan Lenders, Vows Action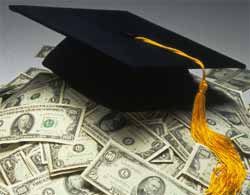 This week, the Consumer Financial Protection Bureau issued a new report saying that private student loan lenders are not doing enough to keep struggling borrowers from defaulting.
This comes after the bureau's annual analysis of complaints it has received from consumers about private student loans. The CFPB reported a 38% jump in private loan complaints over the last twelve months.
According to the report, the most common problem among the nearly 5,300 complaints relates to a lack of repayment options for borrowers and little flexibility from lenders when they cannot afford to make payments.
Part of the issue is a lack of transparency from private lenders and companies hired to process payments. According to CFPB Student Loan Ombudsman Rohit Chopra, lenders often do not allow distressed borrowers to enter into a repayment plan or modify their plan at all.
Many borrowers reported contacting lenders to be proactive, seeking a modification of their repayment terms to get an affordable loan, only to be refused. Some borrowers reported that when they did get information about repayment options, lenders gave them the runaround with conflicting or inaccurate information.
Private student loans do not have the same repayment options as federal student loans. Many lenders do offer borrowers a temporary forbearance, which is a short-term fix for the problem that provides a short period of time during which no payment is due. The report found that many consumers who attempted a loan forbearance encountered large enrollment fees and processing delays that led to a default anyway.
Due to a change in bankruptcy laws in 2005 that made it harder for borrowers to discharge private student loan debt, the CFPB believes some lenders may simply be avoiding working with struggling borrowers at all. Instead of allowing all consumers to discharge student debt in bankruptcy, the CFPB suggests limitations that may lead lenders to provide borrowers with better payment options.
The CFPB is now pushing lawmakers to give more options to private student loan borrowers who are struggling to avoid default.
"There is no specific law governing student loans like for the mortgage market," said Chopra. "We are weighing are options, trying to figure out how borrowers can be protected." Chopra recommends that policymakers determine whether loan servicers and lenders are providing adequate disclosures regarding repayment options.