Investment
CFPB Finds Most Payday Loans Trap Borrowers; Prepares to Crack Down on Lenders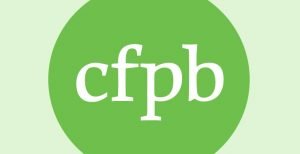 The Consumer Financial Protection Bureau released a new report last week finding that 4 out of 5 people who take out a payday loan roll it over or take out a new loan within 2 weeks, creating a cycle of debt.
The CFPB also found that 22% of borrowers renew their loan at least six times, which causes substantially higher fees, in an analysis of more than 12 million loans made by storefront payday lenders.
"We are concerned that too many borrowers slide into the debt traps that payday loans can become," said Richard Cordray, the director of the CFPB. "As we work to bring needed reforms to the payday market, we want to ensure consumers have access to small-dollar loans that help them get ahead, not push them farther behind."
The CFPB has been tasked with overseeing payday lenders since 2012. This is the first time this industry has had federal oversight. The bureau began accepting consumer complaints about payday loans in November 2013.
With the release of this report, the bureau is now preparing for a long-awaited crackdown on payday loans. Cordray added that the agency is now in the last stages of considering new rules to bring reform to the industry.
The report also found that more than 60% of borrowers in any given year take out at least seven payday loans, while more than 50% take out at least 10 loans. The agency also found that monthly borrowers, primarily people who live on Social Security benefits, suffer the most, with 22% remaining in debt for a full year.
The CFPB used data provided by payday lenders, who were required to assign each consumer with an ID number to allow the bureau to track borrowing. After removing consumers who defaulted, only 15% of borrowers were able to repay their loans without borrowing again in two weeks.
Payday loans have become a fixture in many working-class neighborhoods, and more people have begun using these loans since the economic downturn. Many banks and credit unions offer payday loans as well, which are called deposit advances. Large banks like Wells Fargo and US Bancorp decided to stop offering these loans after federal regulators said they would examine the loan products.
Nearly 12 million Americans have payday loans today. According to Cordray, changes should be on the way soon.