Technology
Call of Duty: Advanced Warfare developers show how the story was made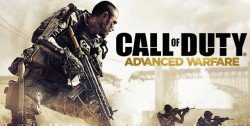 Call of Duty: Advanced Warfare will be the first CoD game from Sledgehammer Games, the third development studio partnered with Activision for CoD. Sledgehammer previously worked on Modern Warfare 3 with Infinity Ward, and this is the studio's first fully independent Call of Duty game.
In a short behind the scenes video, Sledgehammer goes into detail about the plot and different elements that went into creating the story and characters in order to offer a new and unique campaign.
It is hard to predict the future, but Sledgehammer has acquired some of the best minds that understand the technologies of today and what can happen in the next forty years, and has been applying this knowledge to Call of Duty: Advanced Warfare.
Sledgehammer has also acquired talent from several military groups to better understand situations and how soldiers would deal with those situations. It looks like Sledgehammer is really dedicated to authenticity, even if the game is set 40 years in the future.
In the game, the war has begun and on one side the antagonist commands a legion of troops through money. Kevin Spacey will play the main antagonist, and we expect all of the main characters will be depicted via the same facial technology being used on the House of Cards actor.
This will apparently be the first game since Call of Duty 2 to run on a new engine, according to sources close to the games development. This would be an impressive change considering the constant iterations to the engine have caused it to look old compared to Battlefield's engine.
Activision will launch the game worldwide on November 4.