US
Brother of Senator Mark Udall Found Dead on Wednesday Afternoon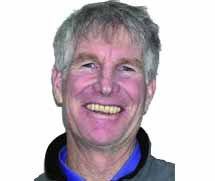 The missing brother of a United States senator has been found dead in the Rocky Mountains of Wyoming where he had left for a backcountry hiking excursion about 13 days ago.
Colorado Sen. Mark Udall's younger brother, James "Randy" Udall, 61, left for a hike in the Wind River Range in Wyoming on June 20. The environmentalist was a very experienced outdoorsman and hiker, who enjoyed backcountry hiking in very remote areas of the mountains.
Authorities reported he had told family members he would return from the hike in six days. When he did not return on the specified date, he was reported missing by family members.
Authorities and rescue crews had searched for Udall for six days. Media outlets have been reporting that rescue crews have been scouring the mountainous region to search for Udall. Even helicopters were deployed in the search process.
CNN reported that Udall's body was discovered on Wednesday afternoon in a remote area by a helicopter search crew. Sublette County Sheriff Dave Lankford said in a press conference that the body of Udall, who had gone on a backcountry hike, was found in a remote area of the mountainous range.
Sen. Mark Udall issued a statement that said his younger brother apparently died from natural causes while on the hike. He thanked the rescuers for their search efforts and for the discovery his brother's body.
"Randy left this earth doing he loved most:  hiking in his most favorite mountain range in the world. He appeared to be on the obscure, off-trail route that he had proposed to family," the senator's statement said.
"The entire Udall family is touched beyond words by the tremendous outpouring of support from people around the country. Randy's passing is a reminder to all of us to live every day to its fullest, just as he did," the statement concluded.
The Udalls are the sons of the late Morris "Mo" Udall, who served 15 terms as a congressman representing Arizona. A family known for their political involvement, other family members include a cousin, His uncle, Stewart Udall, served as Interior Secretary in the 1960s.
Randy Udall was an environmentalist and energy efficiency advocate. He was said to have been hiking in the Wind River Range area for more than 30 years. The region has claimed several experienced hikers in the last few years.
Wyoming's chief public defender, Kenneth Koski, who was 56, died from a fall of more than 400 feet in 2006 in the mountain range. In 1998, a pastor from Idaho became trapped between two boulders in the mountain range while backpacking. He lived nine days before dying. Several other deaths have been recorded in mountain region in the last several years.