Investment
Attorney General Holder Refuses Meeting with Bank of America on Mortgage Settlement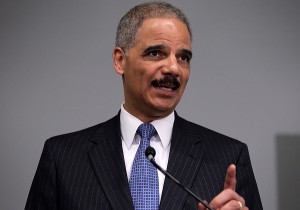 U.S. Attorney General Eric Holder has formally refused to meet with Bank of America Chief Executive Brian Moynihan to discuss a settlement, as Reuters has reported, stalling talks to resolve probes into the bank's sale of bad mortgage securities.
According to a source familiar with the matter, Holder sent Moynihan a letter in late June saying the parties are too far apart for productive negotiations. No negotiations have occurred between the Department of Justice and the country's second-largest bank since mid-June.
Last month, Reuters reported that bank representatives sought a meeting between Holder and Moynihan to resolve investigations into potential misconduct by Bank of America and its units in packaging mortgages.
Bank of America had discussed a settlement of $12 billion, with some aide going to homeowners, while the Justice Department's figure was $17 billion.
The talks are primarily driven by an investigation into the Merrill Lynch unit of the bank, but Bank of America and its Countrywide unit are also under investigation.
The government has also declined to credit Bank of America with the $6.3 billion it agreed to pay the Federal Housing Finance Agency (FHFA) in March over misrepresentations of mortgage-backed securities sold to Freddie Mac and Fannie Mae from 2005 to 2007. This credit would be enough to close the gap that is holding up negotiations.
The request from Moynihan is similar to a request from JPMorgan CEO Jamie Dimon, who met with Holder in September while JPMorgan negotiated a $13 billion settlement into mortgage securities. When the JPMorgan settlement was announced in November, Holder said he would use it as a template for deals with other banks.
At the time, the meeting between JPMorgan's top executive and the country's top law enforcement official was viewed as unusual, as most settlements are negotiated between a company's attorneys and Justice Department officials.
Citigroup is nearing a deal to settle its own probe, and a settlement may be announced as soon as next week. Citigroup will most likely pay about $7 billion in its settlement. This agreement may allow for renewed talks between the government and Bank of America.
Meanwhile, Bank of America has reportedly asked the Federal Reserve to approve an increase in its quarterly dividend to 5 cents per share.
Shareholders hope Bank of America will reach a deal soon, particularly with the bank set to report second-quarter results on July 16. Bank of America reported $6 billion in legal expenses in the first quarter, which included money the bank paid to cover mortgage legal fees.