Business
As Mt.Gox Site Disappears, Future of Bitcoin Virtual Currency in Doubt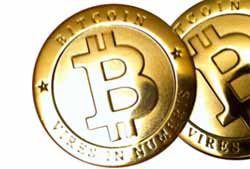 Late Monday night, the Japanese Bitcoin-trading website Mt.Gox was taken offline. Once the largest trading platform for Bitcoins in the world, millions of dollars placed there by investors who gambled on the currency is at risk.
On Sunday, Mt.Gox CEO Mark Karpeles resigned from his position with the Bitcoin Foundation and the exchange deleted all of its tweets on Twitter.
Bitcoin investors have been left frightened, and the price has dropped as well. After trading at more than $1,000 last year, Bitcoins dropped to $500. After Mt.Gox went down, the price dropped to $130 at the website, while it was still trading at four times that amount on other exchanges.
For most of last year, Mt.Gox struggled as its accounts were seized by government regulators. This made it increasingly difficult for customers to get their money. Earlier this month, the website restricted withdrawals, citing technical issues.
On Monday, Ryan Galt, a Bitcoin blogger, posted a document online apparently outlining a crisis strategy from the company. In the document, the company claimed to have lost track of 744,000 Bitcoins, which were apparently stolen over several weeks as the exchange dealt with security issues. Soon after, the site was taken down.
On his blog, Galt wrote, "I do believe that this is one of the existential threats to Bitcoin that many have feared and have personally sold all of my Bitcoin holdings through Coinbase."
Many Bitcoin backers are celebrating this developing, calling it the end of the amateurs in the crypto-currency. Several prominent Bitcoin companies have added their names to a statement to increase credibility in the currency, including Coinbase, Kraken, Circle, and Bitstamp.net.
While Mt.Gox's shutdown was a surprise, its mounting troubles were not a secret.
"The people running the systems right now are not necessarily business men," said Evan Rose, president of Bitcoin ATM company Genesis. "For the most part, they're people who came into this digital project without grasping the value or risk of it. The ecosystem is maturing, but it's a little scary for everyone involved."
The failure of the major exchange is also bolstering the case for more regulation of Bitcoin, although it's unclear if any regulators will step in to prevent these disasters in the future.