Technology
Antitrust Complaint against Google By Microsoft, Expedia, Nokia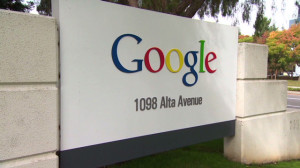 An antitrust complaint has been filed by a group who represents Microsoft Corp., Nokia Oyi and Expedia Inc. against Google Inc stating that the operating system of Android is being used as part of the campaign to either force or alter the owner's conduct in regard to the largest search engine provider.
It is stated that Fairsearch which is a group of 17 technology and search engine companies has complaint that EU should indulge in investigation against Google for their improper conduct to end competition in the market of mobile with the mission of making a strong hold on the consumer online data that are related to online advertising with the functionalities moving towards mobile.
Thomas Vinje, the lawyer who is representing FairSearch group says that Google is trying to use its Android operating system to fool its partners by monopolizing the mobile market and taking control of the consumer data. He adds that failure to act on this issue will encourage Google to repeat its abuse of desktop with consumers moving towards a mobile platform that are majorly dominated by the Android operating system.
It is revealed that EU is already investigating on Google and its businesses at the Mountain View, based at California after the rivals of the organization has made complains for some action from the EU. In the month of March, a group was led by TripAdvisor and Expedia had wrote to the EU Commissioner  whereas Microsoft joined in some days later regarding the search results of Google.
The Brussel based spokesman of Google, Al Verney said that their organization works in complete cooperation with the European Commission. However the spokesman of Almunia refused to comment on this issue. As per the complaint of FairSearch, Google's Android was largely used in smartphones, making for 70 percent of units that were globally shipped in the year of 2012. Moreover Google is also dominating the dominating the search result and advertising rates of mobile search, making for 96 percent of the market.
It is observed that Microsoft had already complaint an antitrust investigation against Google with allegation that the company is promoting their own and personalized search services in regard to various travel, restaurant, reviews, thus making discriminations against rivals.
In the month of January, US had ended an investigation against Google stating that there was no evidence against the organization in relation to its actions and consumer market. The antitrust regulators of the commission is trying to come up with a deal with Google to make a halt to this long term on-going probe for two and half years in regard to antitrust concerns and its search trade.
Google was asked to produce with a detail to Aluminia last year as evidence against the allegations that it uses the reviews of travel and foods as per the agreement of websites.