Politics
Amidst US military cuts, China, Russia building up their militaries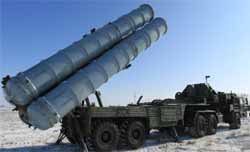 While the United States has embarked on a course that will reduce its military to the lowest point since before World War II, its main rivals are embarked on an opposite course as the Chinese and Russian governments are building up their military strengths.
The Washington Times is reporting that the Chinese government in Beijing is embarking on a massive growth regarding the size and reach of its naval fleet which traditionally has been limited to areas near the coast of the country.
The information comes from an annual report to Congress on the state of China's military and reveals that the Chinese government is using the latest disputes in the East and South China seas as a pretext for expanding its military presence.
"Despite positive public statements about cross-Strait dynamics from top leaders in China following the re-election of Taiwan President Ma Ying-jeou in 2012, there have been no signs that China's military disposition opposite Taiwan has changed significantly," the Pentagon report said. "The [People's Liberation Army] has continued to develop and deploy military capabilities to coerce Taiwan or to attempt an invasion, if necessary."
In 2012 the Chinese government announced it was approving an annual defense budget of $106 billion, which marked an 11.2 percent increase. The increase came on top of an already 12.7 percent increase from the previous year, which means the Chinese government is now spending more on its military than all other Asian nations combined.
Likewise, Russia which has also had strained relationships with the U.S. under the Obama administration, is also engaging on a military buildup.
Following the announcement in 2012 of the United States' plan to cut military spending by close to $1 trillion over the next decade, partly as a result of sequester cuts as part of the budget deal for that year, it was revealed that Russia was also embarking on a military buildup.
The country is currently engaged in part of a 10 year, $640 billion, military modernization.
The modernization will include 600 new aircraft, 1,000 new choppers, and an additional 100 vessels added to the Russian Navy, including 20 submarines.
By contrast, the U.S. military is now at a point where military leaders have said it would be unable to effectively fight wars in two global theaters at the same time and our navy contains fewer ships than it has had in decades with a fleet size of around 300 ships.