Markets
Amazon May Just Drop Packages from the Air Using Drones In Near Future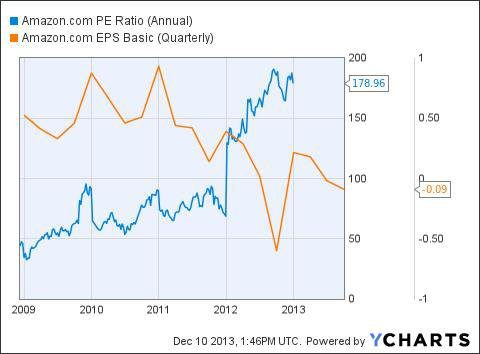 Amazon (NASDAQ: AMZN) AMZN +0.60% is actively testing a delivery method involving civilian drones which rapidly dispatch ordered goods to consumers. Amazon's CEO Jess Bezos confirmed that the company is trying out a drone called Octocopters to deliver packages to customers within 30 minutes of ordering. He mentioned that at this point, the drone can carry up to 2.3 KG payload.
The idea of using unmanned flying vehicles, or drones, for civilian application is not a new concept. Andreas Raptopoulos from Matternet discussed constructing a whole network of a drone based transportation system in Africa in a recent TED talk. It is not clear if Amazon will be using similar automated systems, or it will be a single drone. However, given the smaller size of the Octocopters, it is more likely that Amazon is looking into building a network of drones where one package will be delivered by using multiple flight paths that will travel hub to hub before arriving at the final destination.
Regardless of the enthusiasm surrounding this game changing delivery method, Jeff Bezos accepted the reality that to implement the whole system, and to get the US Government approval, it may take up to five years. So far, the US Federal Aviation Administration doesn't allow civilians to use unmanned aerial vehicles in the US airspace. However, the FAA has issued permits to the police and some government agencies to use drones for civilian applications.
While 2.3 KG payload capacity doesn't sound like a big deal, the fact of the matter is that Amazon doesn't need bigger capacity drones. Almost 86 percent of the packages Amazon ships weighed 5 pounds or 2.3 KG. Hence, a fast drone network can deliver goods to almost all of its customers at a very reasonable cost, around US$ 0.10 cent per 10 kilometers.
Although the Drone network is far away from becoming a reality, Amazon once again proves why it has kept flourishing for last two decades. The innovative genius of Amazon has kept its investors coming back for more, even when its stock is trading with a  P/E ratio of 178.96! Amazon has always reinvested its profits in growing the company, and so far never paid dividends. It may not be as profitable as some of the larger technology companies, but an EPS of negative US$ 0.09 cent with a growth centric management style seems good enough for investors, who pushed the price of Amazon (NASDAQ:AMZN) AMZN +0.60% stocks to a US$ 388.21 this month.