Companies
Alibaba and Chinese Business Political Risks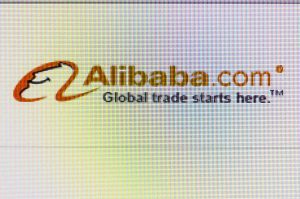 While it's easy to focus on competition and changing technology as risks that any business faces, it's always useful to remember that political risks are always present. They may not be immediate or may not even be that urgent, but if you are doing any kind of business in any jurisdiction, there's always the risk of political interference and static. Of course, some jurisdictions are more susceptible to this than others.
Take the case of Alibaba (NYSE:BABA). It was very easy for institutional and small investors to get excited about this Chinese-based e-commerce giant. What's not to love? Alibaba has millions upon millions of users. There are billions of dollars flowing through the company. It has a lot going for itself.
The problem is, lurking just beyond all these dynamic and exciting prospects is the Chinese government. Unlike other jurisdictions, the Chinese government can be quite erratic. It can also get quite vindictive and unpredictable. One of the open secrets about China is that you have to know somebody somewhere in order to do business. It's not as transparent as developed markets like Britain or the United States.
Alibaba found this out the hard way as it faces pressure from a Chinese regulatory agency regarding business ethics and practices. Apparently, a couple of Alibaba's properties have allegedly been allowing third party sellers to advertise counterfeit goods. This is very troubling. Not only is this a black eye as far as publicity is concerned, this also shows that Alibaba is on the radar of local business regulators. It remains to be seen how this would be resolved, but this is a clear indication that despite all its legal infrastructure and resources, Alibaba got side blinded by this regulatory move.
Does this make Alibaba a losing stock? Not at all. However, it's always a good idea to keep your eyes wide open to political risks especially when investing in a highly publicized and highly hyped stock.