Politics
Administration admits knowing "you can keep your insurance" claim a lie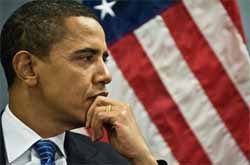 As more and more Americans continue to receive cancellation notices of their health insurance, the administration has been forced to admit that the president misled the American people when he promised multiple times that if people liked their medical insurance they would be able to keep it.
One of the promises made to persuade the American people to support the Affordable Care Act, also known as Obamacare, was the president's reassuring them that those with existing insurance would not have to worry about the federal government forcing them to change their plans. The president went out of his way to tell people there were no conditions on that statement even to the point of saying if a person liked their health insurance they could keep it "period."
The statements were made as recently as last year; however it now turns out that the administration was aware that claim was not true as far back as 2010.  New documents obtained by Fox news reveal that in 2010 the Internal Revenue Service advised the White House that under Obamacare between 40 to 67 percent of the 14 million consumers who buy their insurance individually could expect to receive a cancellation notice.
At first, the reading of the law would seem to back up the president's claim by stating that all policies in effect on or before March 23, 2010 would be grandfathered in, thus allowing people to keep their plans. However, following passage of the law, Health and Human Services Secretary Kathleen Sebelius approved rules that narrowed the definition regarding which plans would qualify to be grandfathered in. According to the rules approved by Sebelius, if any part of the policy was changed following the March 23 deadline, such as the amount of the deductible, co-pay or benefits provided, the policy would not be grandfathered.
Yesterday, the administration was finally forced to admit they knew that some Americans would lose their coverage, despite the president claiming they would not. However, the admission fell far short of an apology with the administration essentially blaming the American people for not realizing that what the president meant was that if they had a plan that met minimum standards for service as set forth by Obamacare, then they would be able to keep their plans. Obamacare supporters are also claiming that these cancelled plans were not really insurance plans anyway, because the coverage they offer is so small and that the new plans offer more benefits.
House Democratic Whip Steny Hoyer admitted that Democrats knew the president was not telling the truth regarding his claims.
"We knew that there would be some policies that would not qualify and therefore people would be required to get more extensive coverage," Hoyer said in response to a question from National Review.
Answering a question from another reporter as to how repeated statements by Obama to the contrary weren't "misleading," Hoyer said "I don't think the message was wrong. I think the message was accurate. It was not precise enough…[it] should have been caveated with – 'assuming you have a policy that in fact does do what the bill is designed to do.'"