800-hp 2017 Yanko Chevrolet Camaro revealed
The new 2017 Yenko Chevrolet Camaro has been released and it carries a supercharged V-8 in its engine bay. The company behind the car, Specialty Vehicle Engineering of Toms River, New Jersey, also released their new Yenko 2017 Chevrolet Corvette Grand Sport earlier this month at the Barrett-Jackson auction in Scottsdale, Arizona.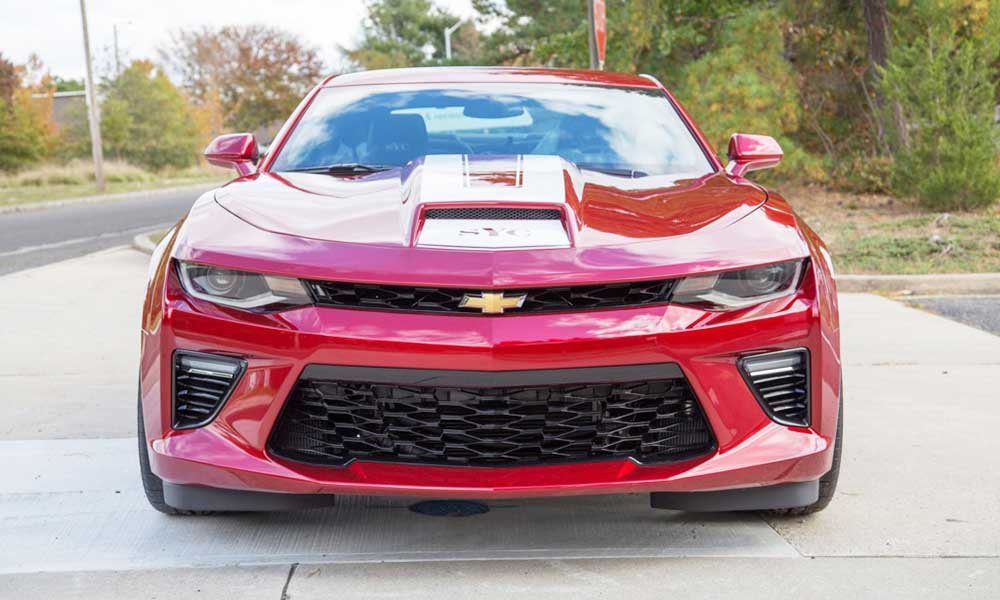 The 2017 Yenko Chevrolet Camaro is based on the Camaro SS and buyers can choose between the car's coupe and convertible body styles. Buyers can also choose between its 6-speed manual and 8-speed automatic transmissions.
The car also brings additional perks. Some more track-friendly perks that come with the car are Magnetic Ride Control suspension, powerful Brembo brakes, and differential cooling systems.
The company also replaces the crankshaft, H-beam rods and pistons with stronger pieces and swaps in the beefier fuel system and injectors from the Corvette Z06. Due to the new stroker kit and a rebuilt LT1 V-8 that now features a supercharger, it displaces 6.8 liters instead of the standard 6.2. There has been no mention of any suspension upgrades from the Camaro SS model.
Other visual upgrades include chunky 20×10-inch heritage-style wheels wrapped with Goodyear Eagle F1 tires. The interior can also be upgraded to include a leather package as well as custom door sills and floor mats.
Yenko badging can be found throughout the car. There will be Yenko details with exterior badges, engine cover, headrests and floormats for starters. Even the keyfobs will be decked out with Yenko graphics.
According the Specialty Vehicle Engineering, only 50 of these specialty vehicles will be made and they will sell out pretty quickly. Interested buyers better be quick on the draw to get theirs while they last.
The new 2017 Yenko Chevrolet Camaro will come backed with a 3-year/36,000-mile powertrain warranty. The car will cost buyers approximately $40,000 for this muscle car – and that does not include the cost of the donor Camaro SS.
The company uses the "Yenko" name under license, from owner General Marketing Capital Incorporated. However, the modern Yenko cars are not related to the famous muscle cars from Yenko Chevrolet of Canonsburg, Pennsylvania.
Prior to Specialty Vehicle Engineering, Yenko cars were made at the Yenko Chevrolet dealership between 1967 and 1969. However, the company closed their doors in 1982. Specialty Vehicle Engineering has managed to keep the Yenko name alive.