US
75 CDC Scientists Exposed To Anthrax in Accident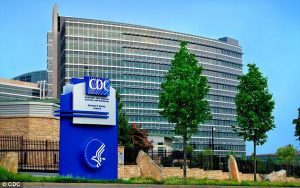 An administrative error at the Center for Disease Control in Atlanta caused more than 80 exposures to live anthrax bacteria. The error occurred after researchers failed to inactivate the active bacteria before transferring it to another facility.
The lab that the samples had been transferred to was preparing to test the anthrax, but it was expecting to conduct experiments on test samples that were not active. As a result, the scientists did not wear the appropriate protective gear and were put at risk.
The CDC responded with this statement, "Out of an abundance of caution, CDC is taking aggressive steps to protect the health of all involved, including providing protective courses of antibiotics for potentially exposed staff."
Anthrax refers to both a disease and a bacterium. It was made well known in 2001 when it was used as a bio-terrorism weapon. Anthrax can be found in soil and affects both animals and humans.  It also can live in wood, meat, and animal hides.
Humans are typically exposed to anthrax through openings in the skin, by breathing it in, or by ingesting it. Antibiotics can cure an anthrax infection if caught in enough time.
The CDC is the main organization responsible for protecting U.S. citizens from the threat of diseases such as Anthrax. As listed in their mission statement:
"CDC works 24/7 to protect America from health, safety, and security threats, both foreign and in the U.S. Whether diseases start at home or abroad, are chronic or acute, curable or preventable, human error or deliberate attack, CDC fights disease and supports communities and citizens to do the same."
In response to their error that put multiple Americans at risk, the CDC responded:
"CDC continues its internal review to determine why validated procedures were not used by the lab. Also, CDC has reported the incident to the Federal Select Agent Program. Given that CDC expert protocols were not followed, disciplinary action(s) will be taken as necessary."
Because of their quick action taken, the exposed scientists are at a very low risk of developing an infection. Their family members and the public are also not suspected to be at risk.