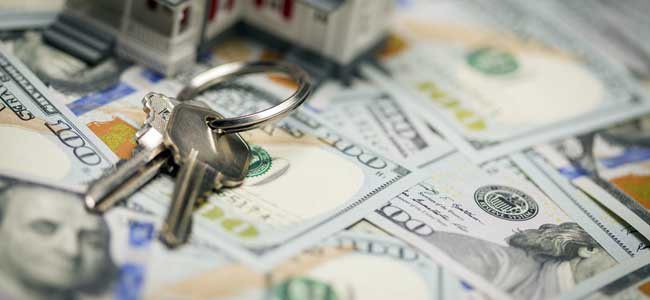 "You don't want to have so much money going toward your mortgage every month that you can't enjoy life or take care of your other financial responsibilities."
~ Dave Ramsey
Isn't that what every American worries about? A survey conducted by Op4G in 2014 revealed that up to 41% of Americans would spend a $10,000 surprise bonanza in repayment of their existing debts. Homeowners in the country went through economic turmoil after the 2008 recession, with as many as 2.82 million annual foreclosure filings in 2009 and 2.87 million in 2010, according to RealtyTrac.com
The foreclosure crisis transformed the mindset of homeowners towards mortgages. A new mindset of clearing mortgages as early as possible replaced long-term mortgage repayment habits.
For those looking for a strategy to get rid of their mortgage, there are plenty of methods, but the key is to choose the one that is the easiest for you to follow. Here are some methods that will help homeowners curb their mortgages as early as possible.
Today's Mortgage Rates Update
mortgage payment calculator
Reverse Mortgage Lenders Directory
Refinance into a short-term mortgage
The first step is to choose a short-term mortgage over your existing 30-year mortgage loan. A 30-year mortgage loan was available at an interest of 5.03 percent in January 2010 with 0.7 points. In January of 2015, the interest rate for a 30-year fixed mortgage was 3.67 percent with 0.6 points. Applying for a new mortgage itself could save a tremendous amount of money thanks to lowering rates.
"Consider a 15- or 20-year fixed-rate mortgage instead of a 30-year, if you can afford the monthly payments – they may not be as high as you think."
~ Suze Orman
A couple opting for a 30-year fixed rate mortgage of $100,000 at an interest rate of 3.75% would have to pay monthly installments of $423.00. At the same time, monthly installments for a 15-year fixed rate mortgage loan would be $696.00, which is $233.00 more than the earlier option. It may seem a bit challenging, but a 15-year mortgage would incur total interest payments of $25,346 as compared to overall interest payments of $66,722 for a 30-year mortgage.
For homeowners with existing 30-year mortgage, it is best to refinance into a 15-year mortgage loan and save on overall interest payments.
Choose a biweekly payment option
One of the best ways to shorten your loan duration is to opt for biweekly mortgage payments. A homeowner would make 12 monthly payments in every financial year, whereas a biweekly payment option would result in 13 monthly payments worth of repayment over the course of a year.
Choosing the biweekly payment option for a mortgage with principal loan balance of $100,000 at an annual interest rate of 3.75% and amortization period of 30 years would help the homeowner cut down 60 monthly payments from the loan.
Some financial institutions will set up the biweekly payment option free, whereas others might charge a nominal fee for it.
Round up monthly mortgage payments
It may come as a surprise, but an additional $50 paid every month in mortgage payments could cut off up to 3 years of installments. The best strategy is to round up the payment with its nearest complete figure.
If a homeowner took a 30 year-fixed mortgage of $100,000 at an interest of 4.0% in January of 2013, they have already made 27 monthly installments of $477.42 until now. By rounding off the monthly payment to $500, they would reduce this to 26 monthly payments from the overall loan duration and save $5,654.85 in interest payments.
Rounding up a payment option is perfect for couples with little cash to spare and poor credit history. Making these small contributions could save years of mortgage payments.